Thanks to the Skees Family Foundation for sharing this BOMA story on the "Seeds of Hope" blog:
We Have Seen What These Women Can Do
Saturday, April 5th, 2014
Today's guest blog post features Kathleen Colson of The BOMA Project. The BOMA Project is a U.S. nonprofit and registered Kenyan NGO with a proven track record, measurable results and a transformative approach to alleviating poverty and building resiliency in the arid lands of rural Africa.
BOMA's Rural Entrepreneur Access Project (REAP) replaces aid with sustainable income and helps women to "graduate" from extreme poverty by giving them the tools they need to start small businesses in their communities. With this new and diversified source of income, they can feed their families, pay for school fees and medical care, accumulate savings for long-term stability, survive drought and adapt to a changing climate.
The BOMA Project has been named one of 17 "Lighthouse Activities" worldwide by the United Nation's Momentum for Change initiative.
Story by Kathleen Colson / photos by David duChemin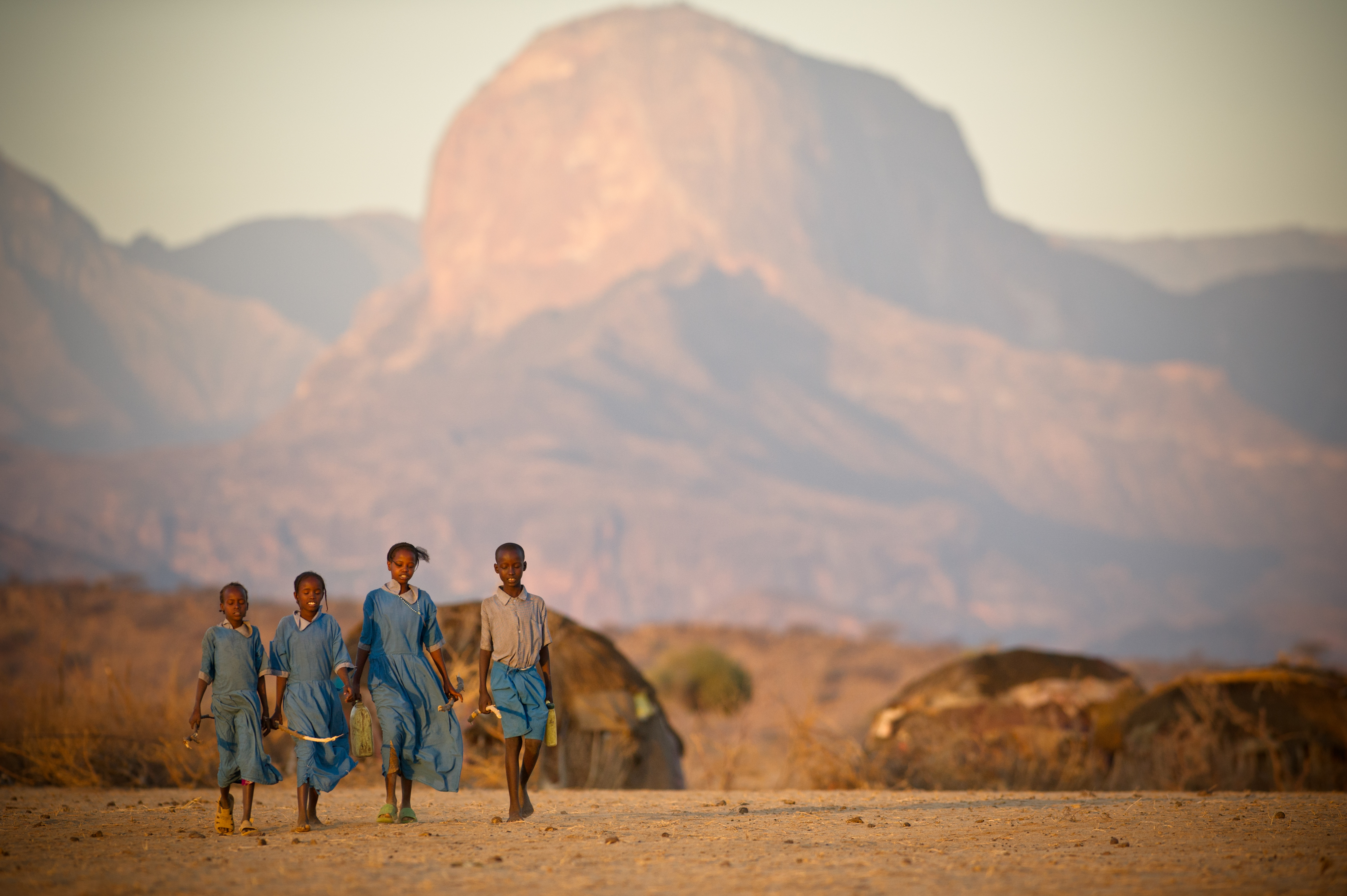 When you travel in Northern Kenya, you see poverty. Deep, painful poverty.
But when I meet with the women in BOMA's program, I see something else. In their beaming faces, I see the pride of accomplishment and the freedom to determine their future. They are the picture I carry in my heart—a picture of hope.
BOMA works in the arid lands of Northern Kenya, where climate change—prolonged, crippling drought—is devastating a centuries-old way of life. While the men travel with the livestock herds, walking for weeks in search of ever-scarcer grazing terrain, the women and children are left in the villages. With no money or way to make a living, they rely on humanitarian food aid and erratic menial labor to survive. BOMA's Rural Entrepreneur Access Project (REAP) provides a pathway out of extreme poverty through a two-year poverty graduation program—including a cash grant to launch a business, training in business skills and savings, and hands-on mentoring—that helps women to develop a sustainable livelihood and build up savings.
What does it mean to graduate from extreme poverty? According to our criteria, it means that a woman has:
more productive and household assets
multiple sources of income
access to savings, and
is reliably food secure and able to successfully respond to shocks, such as drought.
That's our statistical definition. But the personal definition—the definition that really matters—is best understood by talking to a young woman named Marsogoso.
Last September, I met with Marsogoso in the rural village of Matarbah. Since January 2011, Marsogoso and her two BOMA business partners have owned a thriving kiosk. From a little hut made of sticks and animal skins, they sell a diverse array of basic supplies, like maize flour, cooking oil, beans, rice, batteries, powdered juice mix, tobacco, chewing gum, and lollipops (a popular item!).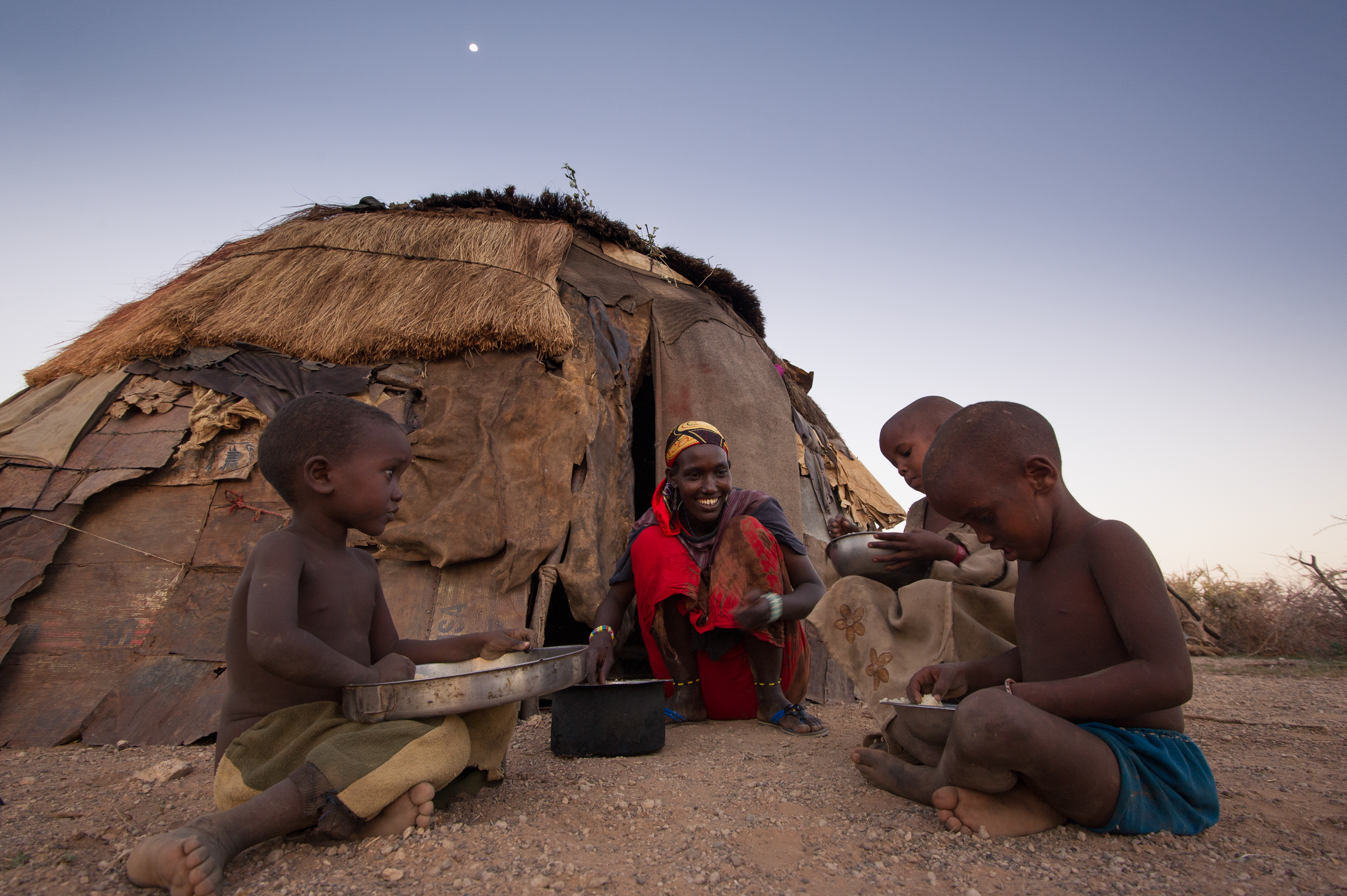 For me, Marsogoso illuminates what it means to be poor, but still live in hope. I want you to meet Marsogoso … through her own words:
 "At first, when we started this business, the men and the elders were mocking us. We would take the lorry to Marsabit to buy stock for our businesses and the men would say, 'These women. What are they up to?' My father raises livestock. He wanted to send my brother to school, but there were no buyers for our goats. So my father came to me. 'Girl, is there anything out of this [business] you are driving?' I went to my group to ask them if I could take money from our business group for school fees. We supported a loan and my brother, this boy, went to school in Isiolo. Then my father went to the shrine in the middle of the village. He told the men, 'We have seen what these women can do. Please tell the men of this village to support their women who are in these businesses. They should show them respect. No man should underestimate the strength of these women.'" 
This was not the first time I had met Marsogoso. A year earlier, I had asked her about begging, a common practice for the poorest women in Northern Kenya. Had Marsogoso ever begged for food or credit?
"Of course I have begged. When all of our livestock died, we begged from those who still had livestock. Begging is part of life. But with this BOMA business, I no longer beg. I can get food and I can take my children to the clinic. I can give them an education and they will learn from me how to do business. My son is twelve years old, and he is a herder. Someday he will go to school, so that when the livestock die, he will not have to beg. We did not know the importance of education, but now we do. I want my last-born to reach the highest level. It is the educated ones who come back to help us. Now I must make this happen."
And the name of Marsogoso's last-born child, for whom she has the highest hopes? "We named this baby BOMA. It is a good name."
To read the "Seeds of Hope" blog and learn more about Skees Family Foundation, click here.